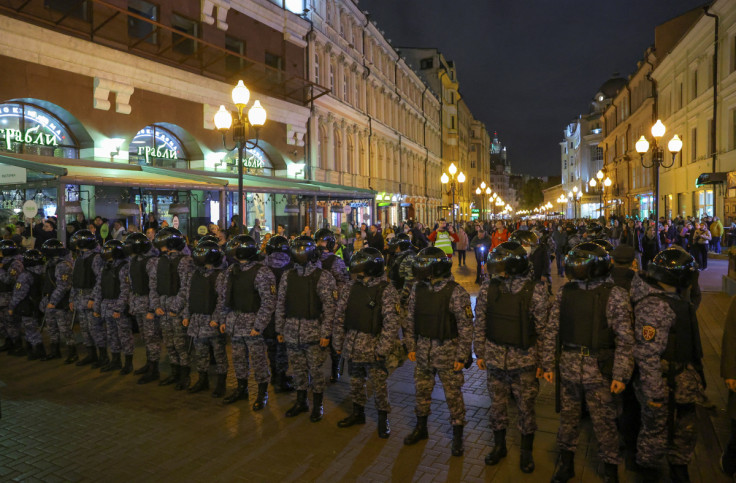 KEY POINTS
The price of direct flights from Moscow to Istanbul or Dubai has risen to over $9,000
The fare for one-way flights from Moscow to Turkey has also risen to over $2,600
The rise in demand comes after Putin announced the partial mobilization of reservists
The price of one-way plane tickets from Russia rose on Wednesday after President Vladimir Putin announced a partial mobilization of reservists to bolster Moscow's forces in Ukraine.
The price of a one-way economy class flight from Moscow to Istanbul or Dubai rose to as much as 561,730 rubles ($9,119) in the hours after Putin's announcement, according to NPR. Tickets, however, are sold out for this week, according to a schedule from Aeroflot, the Russian national airline.
Direct flights to other visa-free destinations, including Yerevan, Armenia, and Almaty, Kazakhstan, have also sold out over the next few days or increased in price.
Tickets for connecting routes, such as Moscow to Tbilisi, Georgia, are also sold out. One-way fares from Moscow to Turkey have risen to over 163,000 rubles ($2,648). By comparison, the cost of a direct flight from Russia to Turkey was just over 22,000 rubles ($357), according to Google Flights data.
The rise in demand for flights from Russia comes after Putin announced a "partial mobilization" of citizens for the war in Ukraine on Wednesday morning. The president said that Russians with military experience could also be subject to conscription.
"Today, our Armed Forces are operating on a contact line that exceeds 1,000 kilometers, opposing not only neo-Nazi units, but in fact the entire war machine of the collective West," Putin said in his speech, and the transcript Mediazone.
"In light of this, I believe the following decision needs to be made which is fully appropriate given the threats we face. Namely, in order to protect our homeland, its sovereignty and territorial integrity, and to ensure the safety of our people. in the liberated territories, I believe it is necessary to support the proposal of the Ministry of Defense and the General Staff to maintain partial mobilization in the Russian Federation."
Russian Defense Minister Sergei Shoigu later added that Moscow would initially call up 300,000 reservists. He repeated that only those with combat and service experience will be mobilized.
Almost immediately after the announcement, men across Russia – most of whom were reservists under the age of 35 – began receiving notifications. Other men had their IDs checked on the street and were ordered to appear for medical examinations, the first reported The Washington Post.